| | |
| --- | --- |
| Posted on 10 October, 2019 at 0:30 | |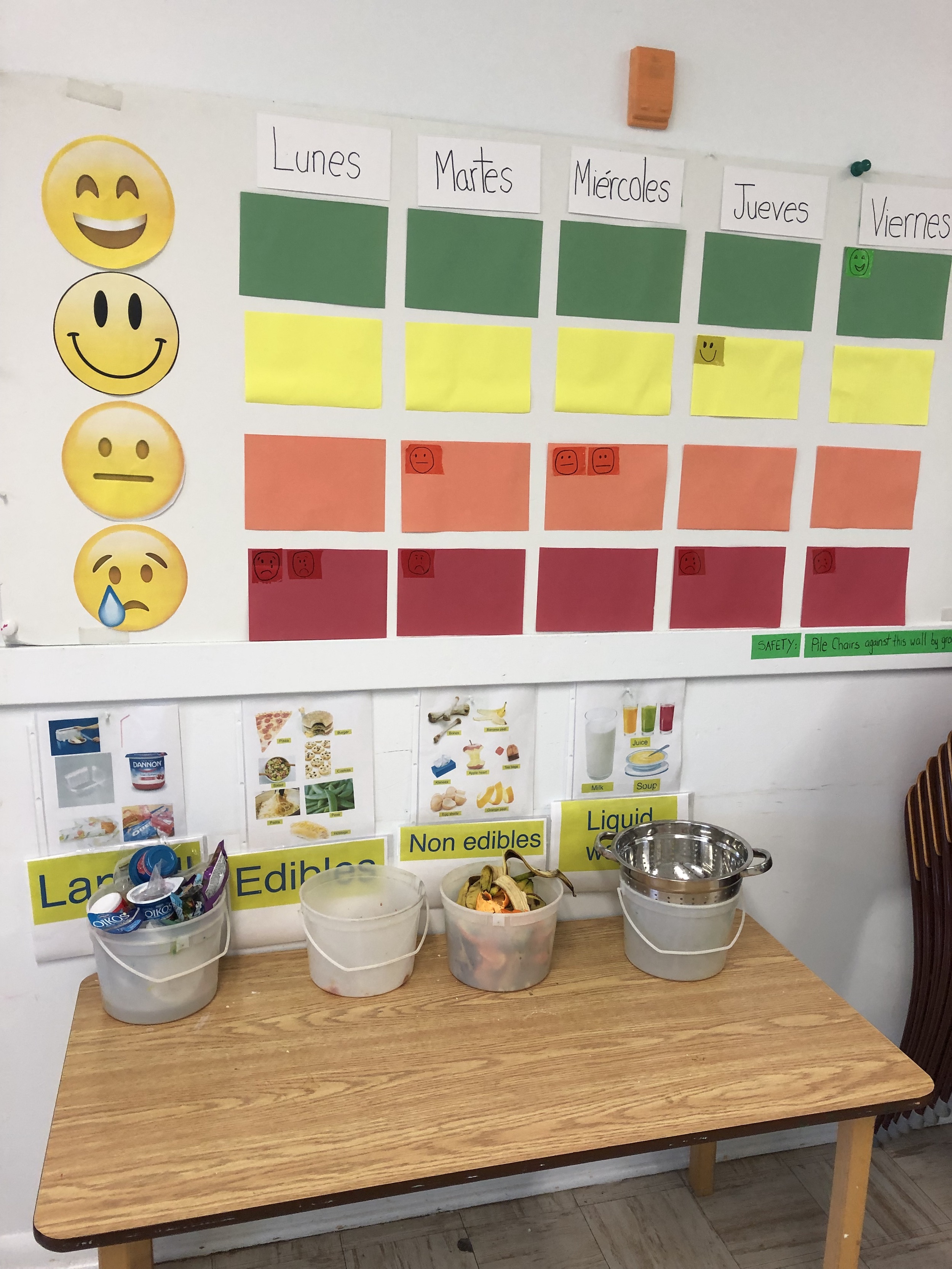 When we think about preschool and kindergarten, we don't naturally associate climate change as one of the benchmarks for early childhoodeducation. At Alerces Spanish Preschool and Kindergarten we see the world as a whole, and nested within that world we see our country, our province, our city, our community and our school. We know that climate action begins with a child learning to examine something as simple as their lunch, to eat what their parents send, to compost food that can be composted and to learn to separate packaging into recycling and garbage bins. This awareness turns into 50 children taking action. That small action multiplies when they go home and talk to their families about what they did at school. Their families join this small action to reinforce the lesson and start making conscious choices to reduce consumption and waste and now those 50 actions have multiplied to over 100 actions. The greater community observes and some join the efforts, reinforcing the lesson and increasing the ripple effect. We only have to observe the actions of child climate activist Greta Thunburg whose individual effort created a global ripple of action on a massive scale.
Talking to Kids About Climate Change
What a complex idea to talk about with our students. It's good to help them make conscious choices but we don't want to scare our students or cause them to feel guilty about their choices.
As educators, we feel compelled to do something, but it is not easy to see what one can do. Do we talk about pollution, deforestation, contaminated water or oil sands? What is an easy way to promote a change in our own habits?
Waste Separation and Waste Reduction in School
The idea of a visible station for waste separation and waste reduction is not ours. We learned about this practice at a training in Ontario this past summer. We thought this idea (with small modifications) fit perfectly in our community.
At Alerces, we started a one week experiment. Since, we realized that it needs to continue all year long to change habits and make an impact. We will assess and adapt our waste reduction project but a change is going to happen. We anticipate that each one of us will experience a wide range of emotions from feelings of sadness, joy, concern, defeat and neutrality. But, we know for sure that a change in our habits is going to happen.
Reducing Food Waste
It's Friday today and we have completed our second week of the experiment already! Small changes are happening where a half eaten banana is now a full eaten banana, two bites of apple are a whole apple sliced and shared with a friend to help reduce food waste. We have seen this and so many other examples of conscious choices about food waste and food consumption.
Our students are talking about food waste, composting, recycling and cheering to "save our planet". We even joined the rally for "climate change" in Saskatoon on Friday, September 27th. Maybe our young students didn't understand entirely what the rally was about, but now they know that it is not only in Alerces where people take care of the planet, it Is the whole community. As educators we feel that this is the right lesson to teach. As we approach Waste Reduction Week in Canada October 21-27 this is the perfect time to discuss how our children, our families and our community can collectively promote conscious consumption and reduce waste.
Change is an individual process, each one of us is responsible for the footprint we leave after we have left.
Categories: None
/