| | |
| --- | --- |
| Posted on 17 November, 2014 at 11:05 | |
NOVEMBER IN ALERCES
We had two major celebrations this past weeks in Alerces! Random act of kindness day and Semana de la Paz.
-RANDOM ACT OF KINDNESS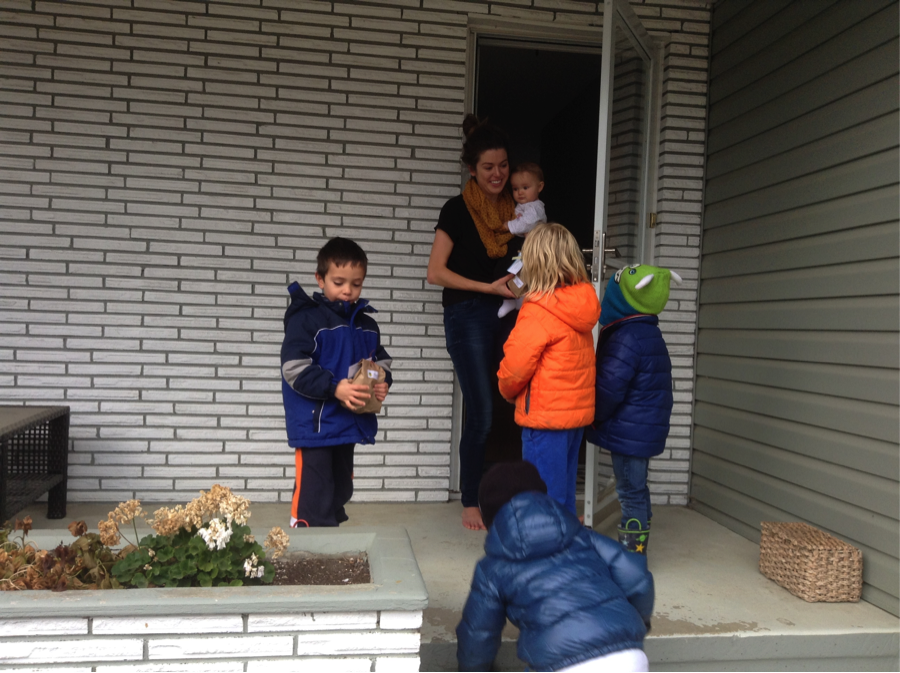 Random act of kindness day (RAK) had a great impact not only in our school but in our community.
We encourage in kids the sense of helping and giving others without expecting in return. (Ser amables)
Kids say kindness is "sharing toys","listen to your friends", "ser buenos con todos"...
Patos and Gatos classes cooked some cookies for The Lighthouse and we had someone from there who came to Alerces and picked them up. Michelle came and personally thanked the kids full of emotions! Kids cheered knowing their cookies would be appreciated.
But we didn't stop there...
Patos and Pollitos classes made some bookmarks to give away to our neighbors, and Gatos and Conejos packed some bags of potatoes and carrots.
We all split up into teams and with the help of some of the parents and grandparents we went door to door delivering kindness and having so much fun doing something for our neighbors. "It was like trick or treating but instead of getting candy we were GIVING vegetables to people" said one of Pollitos.
We are glad to say we got a card back from our neighbors thanking the kids for encouraging kindness and a "pay it forward attitude".
Don't forget everyday there's a good opportunity for a RAK.
For more ideas of Random acts of Kindness check out this link:
www.randomactofkindness.com
-SEMANA DE LA PAZ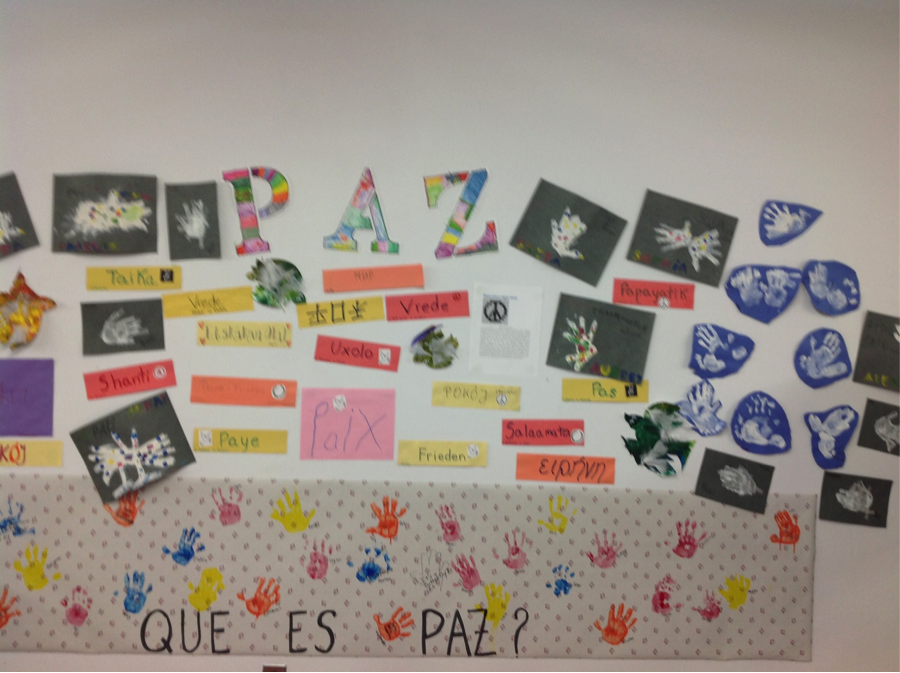 Remembrance day was this past week, what a better time to speak about and encourage the importance of peace!
At Alerces we chose some kids to help out their friends when they were in conflict. Peacemaker heroes were in full force offering positive attitudes and advice to all kids: "offer apologies when needed", "Say sorry and comfort your friends", "wait for your turn", "give hugs", "help repairing damages"...
Paz, peace, paix...
We all made mural de la Paz with our handprints and white doves using various techniques in the atelier!
Categories: None
/